The "Official Gazette of RS", number 99 from 22.10.2021. has published The Rulebook on Amendments to the Rulebook on Filing Tax Reports Electronically, which amended the PEP form (added the item 4.6 for authorization of fiscalization).
This amendment enables economic entities to authorize the submission of applications related to fiscalization and take over the security element without authorizing other types of tax returns.
The amended PEP form is valid from October 30, 2021.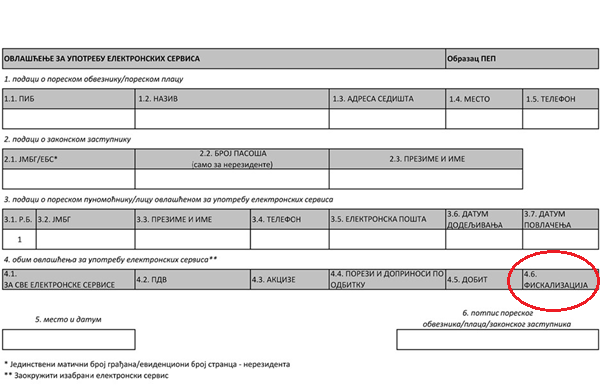 https://krestonmdm.com/wp-content/uploads/2015/09/kreston-mdm-gradient-web.png
0
0
krestonmdm
https://krestonmdm.com/wp-content/uploads/2015/09/kreston-mdm-gradient-web.png
krestonmdm
2021-10-26 11:47:04
2021-10-26 11:47:43
THE PEP FORM HAS BEEN MODIFIED – ITEM 4.6. ADDED FOR AUTHORIZATION OF FISCALIZATION